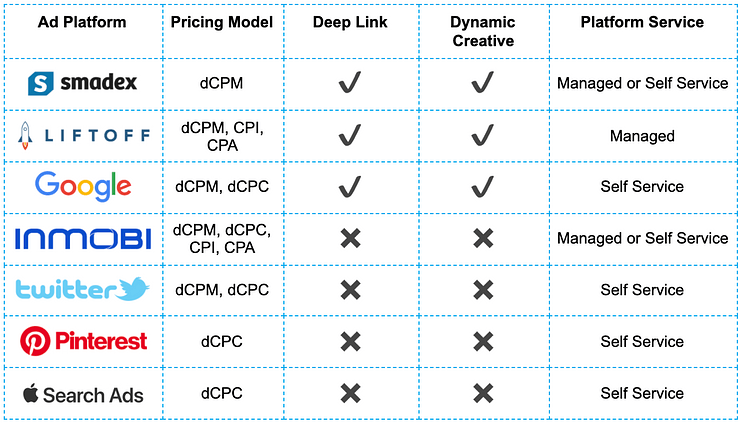 You Might Like These Articles
The Best Ad Networks for Travel Apps
The Top User Acquisition Platforms for 2021
There are practically hundreds of ad networks pitching Travel companies on a daily basis. Many of the ad networks and media platforms have the same pitch: Direct access to inventory, SDK penetration, exclusive placements, state of the art optimization algorithms, and transparent reporting capabilities.
Best Ad Networks for Travel Apps
We listed the below ad networks as they have much experience with travel applications. Many of these ad networks support Deep Links and Dynamic Ad Creative creation, allowing Travel Advertisers such as OTAs and Hotels to create ads for destinations or packages, leading the users directly to the relevant page within the app upon conversion.
Did you Like this Article ? Share It!
INCRMNTAL is not affiliated with any of these ad networks. We do not buy media or receive any monetary incentives from ad networks. Our business and pricing model is not affected by a marketers choice of ad network or by spend.
INCRMNTAL is a measurement platform allowing advertisers to test the incremental value of their paid marketing activities. Measures the incremental ROI of your spend, using the data you already have available. Integration is done by UI, with no requirements for coding or SDK.

If you want to learn more, visit INCRMNTAL or book a demo today!