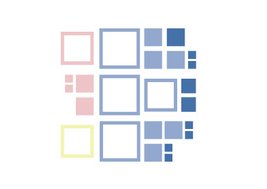 We asked over 100 Advertisers the same question:
"Do you keep a marketing activity log?"
The most common answer was "we should..."
"No" was the second most common answer.
So we built the first ever fully automated marketing activity logger!
THE FIRST EVER FULLY AUTOMATED
Why did we price it at $0 ?
Activity logger is not our core product. We're an incrementality measurement platform, allowing advertisers to measure incrementality without the need of controlled experiments. Logging marketing activities was a feature we developed as part of developing our incrementality algorithms. We decided to give this product for free.
Any questions ? Ping us at logger@incrmntal.com
Want more details about the marketing activity logger ?
MARKETING ACTIVITY LOGGER
Ac

tivity

Open

Restart

Budget Increase

Budget Decrease

Stopped

Bid Decrease

Bid Increase

App Featured

Channel

✓

✓

✓

✓

✓

✓

✓

✓

Campaign

✓

✓

✓

✓

✓

✓

✓

✓

Ad Group

✓

✓

✓

✓

✓

✓

✓

✓

Creative

✓

✓

✓

✓

✓

✓

✓

✓
1. Apply to our BETA here: Apply
2. Enable INCRMNTAL through your attribution solution*
3. Configure some of the platforms you buy inventory from**
*supported MMPs: Adjust, Appsflyer, Branch, Kochava, Singular
**platforms configuration is optional, but recommended
Can I log offline marketing activities ? Yes! You can either stream data through the integration or input whatever offline or online activity you would like to log.
Frequently Asked Questions:
Will we sell your data ? No.
Which platforms are supported ?
Being blunt - we track your marketing activity over ANY platform you run on.
Would you need to share any user-level data ? No. We don't need any user level data.
Is it really automated ? Yes! We use a combination of an anomaly detection algorithm as well as allow you to configure any ad platform you might be working with.
You can even log Influencer marketing, and offline marketing activities (TV, Radio, Billboards, Flyers)