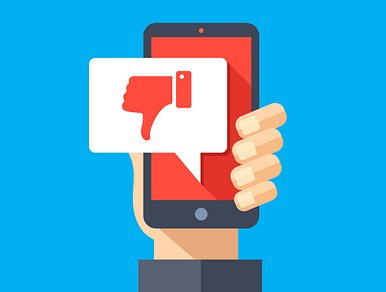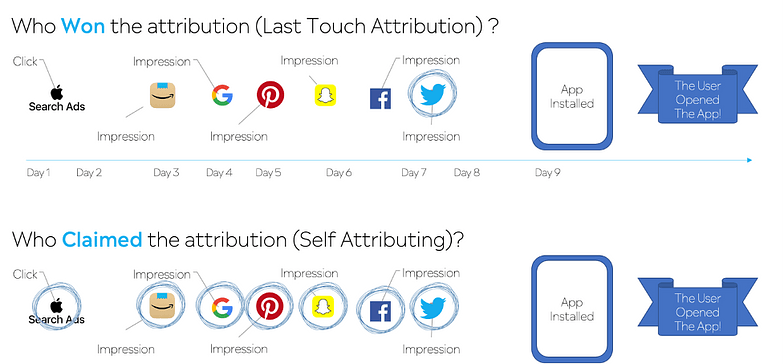 You Might Like These Articles
SKAdnetwork
Three Point Doh!
When Apple dropped an IDFA-bomb at the industry last June they threw the industry into a flux.
Facebook took it so hard that they put full page ads in the New York Times, Wall Street Journal and Washington Post, headlined "We're standing up to Apple for small business everywhere".
This PR backfired big time, with small business using the hashtag to bash on Facebook for blocking their ad accounts, hurting their small business. Everywhere.
It's safe to say that Facebook really cares for their OWN business, and that Apple's announcement jeopardized their bottom line.
Eric Seufert triangulated Facebook's potential impact at $25 Billion in this Forbes article.
Facebook's CFO issued a revenue alert after Apple's announcement as "App Tracking Transparency" and the new alternative attribution framework offered (SKAdnetwork 2.0) was catastrophic to Facebook's ability to target without being scrutinized further.
One of the advantages Facebook and other media behemoths had over a non-regulated market was being able to set the rules. Since the launch of Facebook's mobile ad product – Facebook did not accept being audited for conversions by 3rd party attribution providers. Facebook demanded to receive all mobile app installs so that it can claim the conversions as being generated by campaigns running on the platform.
This became known as a "Self Attributing Platform", and other platforms that had the gravitas to do so – did so. Google, Twitter, Amazon, Snap, Pinterest, TikTok, Apple Search Ads, are/were all "self reporting platforms".
One of the major mobile attribution companies once said that the discrepancies they see between their deduplicated last-touch attribution vs. Facebook's own reporting was "between 5 to 50%"!
Using Identifiers for attribution (IDFA), allowed large platforms such as Facebook to claim they had generated a conversion simple because they touched the users before conversion.
These platforms had the power to force attribution solutions to send all conversions tracked to them, allowing the platform's own reporting to claim a conversion.
Did you Like this Article ? Share It!
SKAdnetwork 3.0 is expected to launch with iOS14.6 (released for BETA on April 30th 2021) soon. I expect this to create another wave of stress and confusion amongst app developers everywhere.
In August, we wrote a guest post thanking Apple for the change. We genuinely believe that the slow deprecation of IDFA and move towards privacy is better for everyone.
SKadnetwork was far from perfect, but one of the benefits to everyone was that as a closed system forcing everyone to play by the same rules – discrepancies would have been a thing of the past.
Maybe We Thanked Apple Too Soon?
Facebook did not back off the fight with Apple, but Apple did go ahead and launched ATT with iOS14.5 after months of delays.
But quietly, with no major PR or big announcements – Apple seems to have made a move towards Facebook and other self reporting platforms with SKAdnetwork 3.0
SKAdnetwork 3.0 seems to only have one new feature
"Devices can now send install-validation postbacks to multiple ad networks that sign their ads using version 3.0. One ad network receives a postback with a did-win parameter value of true for the ad impression that wins the ad attribution. Up to five other ad networks receive a postback with a did-win parameter value of false if their ad impressions qualified for, but didn't win, the attribution."
Some people believed this would allow multi-touch attribution. Multi-touch attribution cannot work without understanding when each ad engagement happened.
SKAdnetwork is a privacy centric attribution framework, where postbacks are sent in aggregate form, and with a delay to eliminate any possibility of tracking users individually.
If you have been obsessed with measurement and attribution like us – you may understand that sending postbacks to 5 platforms simultaneously could end up in all 5 platforms "claiming" that they generated the conversion.
Advertisers will have no way to deduplicate these amongst each other.
INCRMNTAL is an incrementality measurement platform helping marketers test the value of their marketing spend. Our software works in alignment with mobile attribution platforms and SKAdnetwork to help marketers get even more value.
If you want to learn more, visit INCRMNTAL or book a demo today!